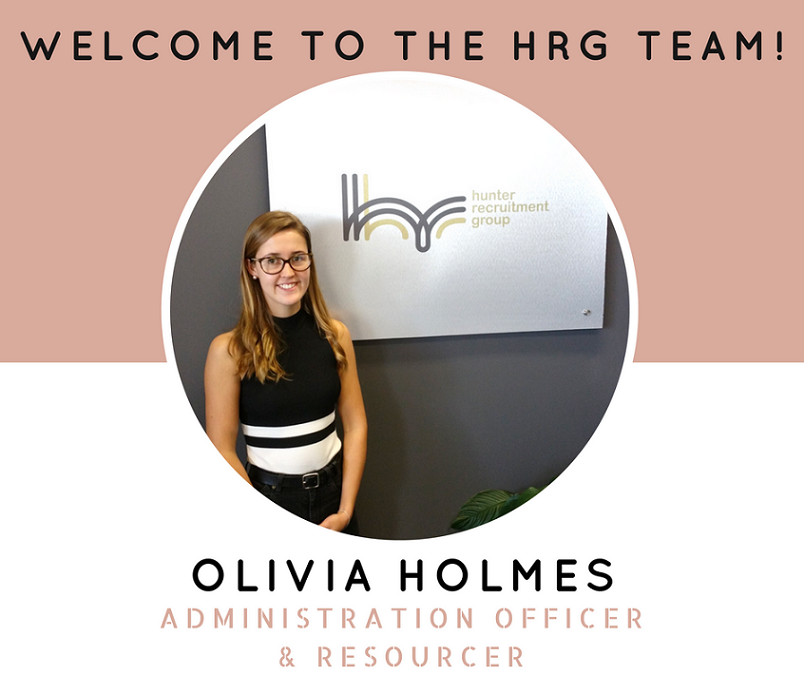 Hunter Recruitment Group is moving through a period of great growth and we are extremely excited to announce that Olivia Holmes has joined our team in a role that spans Administration and Resourcing. Olivia will be in control of the administration functions of the business and will also begin an apprenticeship into the world of Recruiting. Working at Hunter Recruitment Group, Olivia will gain valuable experience across processes throughout the entire employment life cycle.
At Hunter Recruitment Group, we have a motto that is "It's all about fit"
Olivia has a degree in Commerce with a major in HR, which ticked some boxes but if you know how Hunter Recruitment Group works we loved her drive, her determination and her passion for helping people and that makes her one of us!!!
The team is looking forward to helping this talented young individual gain a start, and cannot wait to be a part of the ride as her career soars.
The HRG Team