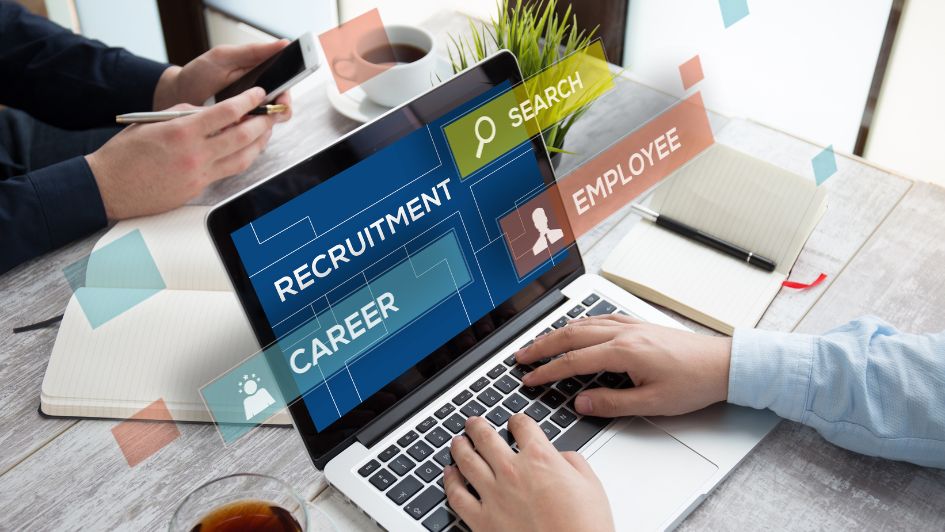 We've spoken before about the many recruitment benefits of video interviewing and the positive impact that technology can have on your search for staff.
Today we take a closer look at how to conduct a video interview to have the best chance of boosting your recruitment success.
Set the structure
As with any job interview, face-to-face or conducted via video, your questions count! Take the time to evaluate the role and identify what you really need to ask your applicants.
With a video interview, you will see and hear from candidates which gives you great insight but remember that consistency is key.
You want to be able to compare the answers of your candidates, their skill set, and fit for the role adequately, so ensure that they are given the same opportunities throughout the recruitment process.
Clear communication
For some applicants, video interviewing may be a new experience. They may be feeling a little anxious or self-conscious.
To help applicants feel at ease clearly communicate what they can expect, settle their nerves by clarifying any questions they may have ahead of time and provide them with as much information as possible.
Video interviews rely on technology and to avoid glitches or hiccups ensure that all candidates receive the correct links, log-ins and credentials for the video interviewing software or system you are using.
Provide feedback
Statistics show time and time again that candidates are hungry for feedback on how they perform in interviews – particularly if they have been unsuccessful in securing a role.
This is still the case for video interviewees.
Taking the time to provide genuine, considered and constructive feedback is not only positive for your company's reputation it can improve your future recruitment pipeline and generally makes the process better and more effective for all involved.
Organise onboarding
Despite video interviews being conducted online it is important to remember that your new recruit is indeed human – even if they will be working remotely or in a hybrid capacity it is important to have a great on-boarding process.
Ensure that you can share your company culture with your newest employee and that they feel part of the team and well equipped in their role moving forward.
This should be the case no matter if you have used a traditional face-to-face or video interview technique and something which HRG is very passionate about.
A great on-boarding can alleviate HR issues into the future and assist greatly with staff retention.
If you'd like to discuss your recruitment needs, how to introduce video interviewing for your next hire or how to streamline your on-boarding and payroll processes contact Hunter Recruitment Group on (02) 4936 6537.
Looking for more details on video interviewing, its recruitment benefits and the positive impact it can have when looking for staff? Check out our blogs here:
More than a resume – recruit today via video
Technology & Recruitment: Video Interviewing & Remote Work
The recruitment benefits of video interviewing