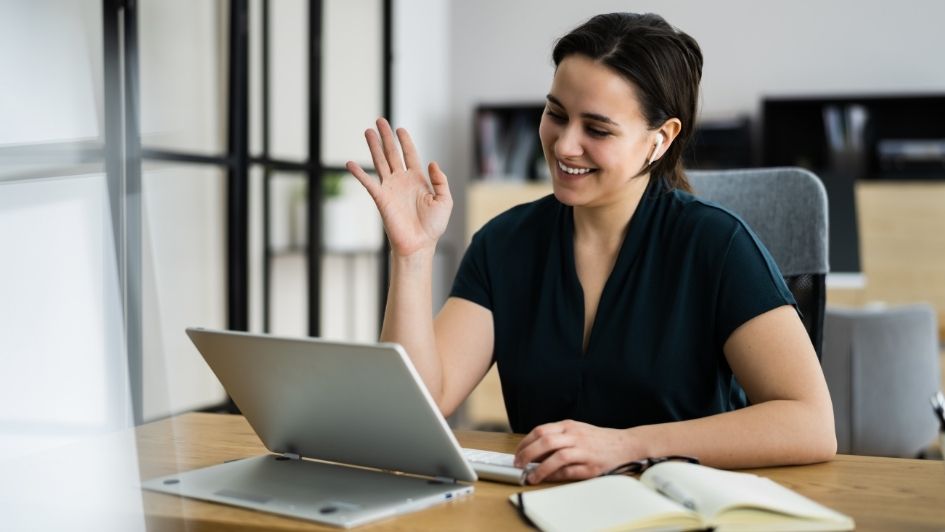 Here at Hunter Recruitment Group, we are very familiar with the benefits and functionality of video interviewing.
It can foster fantastic recruitment outcomes for clients and candidates alike – we've put together a few blogs on this topic.
You can check them out here: 'Benefits of Video Interviewing' and here: 'Video Interviewing and Remote Work'
For employers, it gives a greater understanding and knowledge of the applicants for a role and makes the recruitment process smoother and faster.
It cuts out on travel time and expenses – a benefit for everyone involved in the recruitment process and, particularly important if you are looking to recruit in a competitive market or you're looking to find staff or grow your team fast.
For those applying for a role, in a video interview you can really showcase your skills.
But how to make the most of it?
If you've got a video interview coming up – congratulations! The team at HRG has put together some handy video interview tips to help you put your best foot forward.
Project Professionalism
Yes, you may be 'appearing' via video but as with all job interviews, displaying your professionalism through presentation, dress and language is very important. Ensure that your appearance is appropriate for the role you are applying for, project confidence with your tone of voice and your body language.
And make sure you select a location with good lighting and acoustics before you commence the video interview – this will have a significant impact on how you present yourself on screen.
Although there may not be an interview panel in front of you ensure that you use eye contact – by looking directly into your webcam – and remember to smile to further express your personality and enthusiasm for the role.
Avoid Technical Issues
We understand that using new technology and software can be daunting – that's even more reason to test it first!
If you don't have a computer, tablet or phone that is suitable borrow one for the video. It is very hard to demonstrate that you're the perfect candidate through a cracked or broken screen.
If you are able, log into the video interview platform ahead of time so that you are familiar with its layout and functionality – and ensure that you have the correct log in credentials you need.
Check your internet connection to ensure that it is reliable (and have a backup plan if / as needed) and test your webcam and microphone to ensure that the picture and sound of your video recordings is clear.
Technical hiccups can also come in the shape of interruptions! Make sure you have a private space away from passersby and external noises, and let your housemates know that you have an important appointment. You could even try a 'Do Not Disturb' sign!
Be Prepared
Although you may not be attending a face-to-face interview it is important to prepare as if you were.
You know what they say about prior preparation…
Ensure you have a thorough understanding of both the role and the business that you are applying for – review the position description and think about how you can best articulate your suitability.
Look over some sample interview questions and prepare examples of how your previous work experience would benefit you this new role.
If you'd like to register with Hunter Recruitment Group as a candidate we can not only let you know about exciting employment opportunities but assist you with more video interview advice and techniques – we love having career conversations and seeing people succeed.
All the very best for your interview!