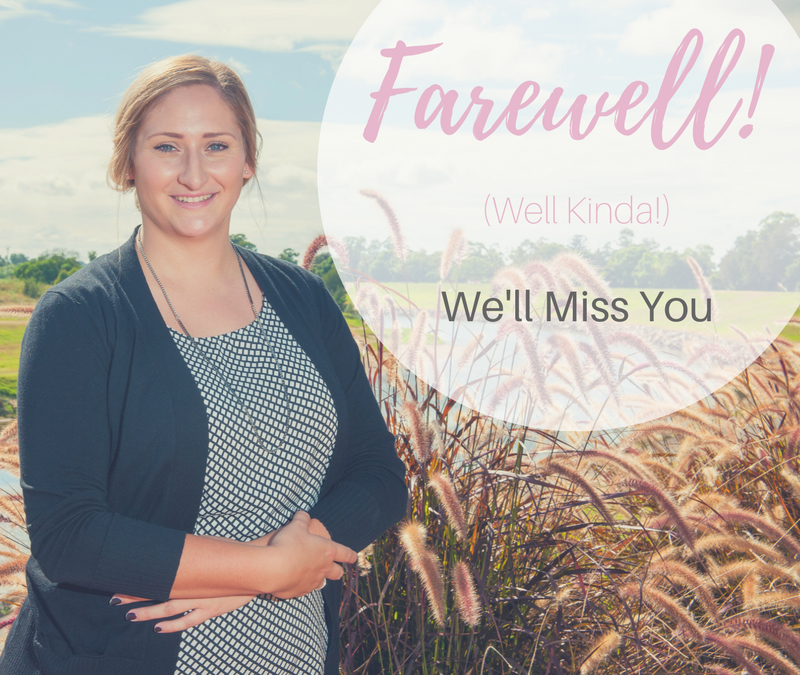 At Hunter Recruitment Group we specialise in recruitment, working hard to understand a role and finding total fit. We are also big believers in taking opportunities that the market presents. One of most successful uses of this strategy is when we hired a young fresh out of retail, recent graduate of a Diploma of Administration. A young lady with potential that needed a start. I still remember interviewing Sheridan and thinking there is talent below this shy exterior. After our meeting, I put her forward for a role with a client but fortunately for us the customer went with another candidate.We kept the communication with Sheridan open and our business was starting to expand and need some admin support but we just didn't know how to integrate someone ourselves – We recruited for others!!!
Sheridan has since blossomed into not only a magnificent employee but someone who is part of our family. When family moves away you become sad but you must allow this person to move forward and spread their wings. Sheridan is moving interstate with her partner to start a new life and although she is moving on, our relationship will continue as she will work remotely for Hunter Recruitment Group.
The mantra that our business is built on is that "life is about building positive relationships" and meeting and being a part of Sheridan's entry into the world of full time work has been extremely rewarding for Amy, Kathryn and I.
Now it is time to embrace the change, for customers you will now be greeted by Olivia at our front desk as she has been well trained by Sheridan and has now taken the reigns of all things admin. Olivia will also take on more of an operational recruitment resourcing role.
Working in recruitment and career transition and assisting customers through change has prepared Hunter Recruitment Group for these events. But that doesn't make losing a person who fits your business so well any easier to take.
Time for Craig to suck it up and not get all chocked up and say goodbye (for now) to not just an employee but part of his family. Sheridan, we wish you all the best in your move and for your future career moves. There is always a place for you at HRG if (when) you return to the Hunter and we are very envious of your next boss as they will be gaining a star.