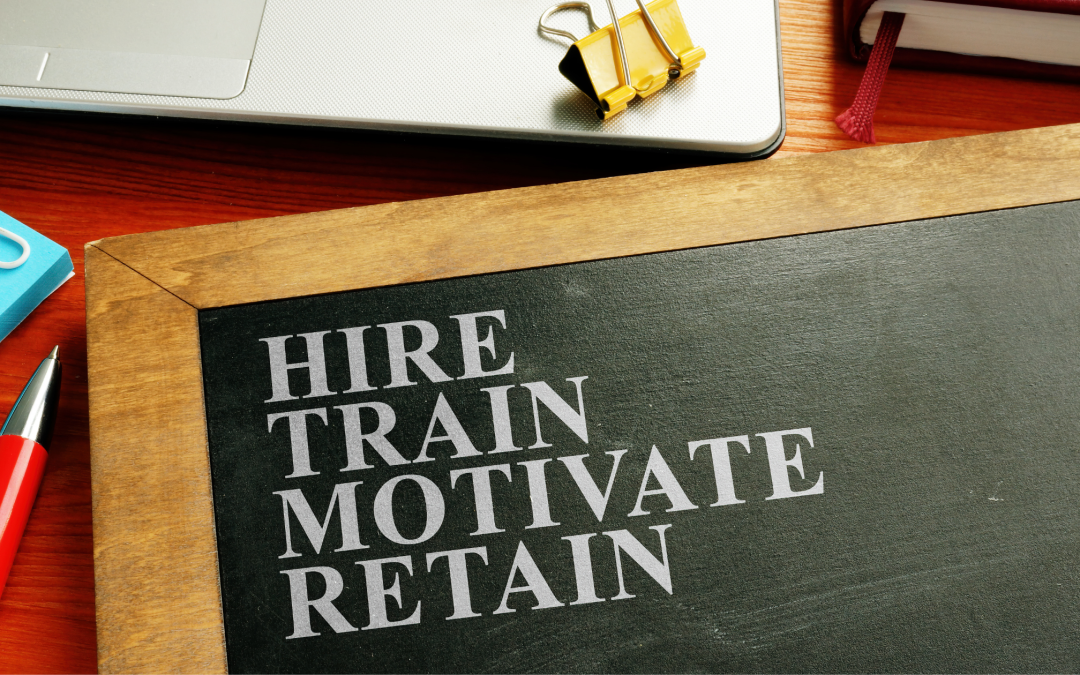 Replacing talent is costly and time-consuming. Some statistics estimate that the cost of replacing a high-performing and high-potential employee is two to three times the outgoing worker's annual salary.
There's the loss of organisational knowledge, intellectual property and productivity, the recruitment process involved in finding a replacement, and of course the training and development required when new staff start.
In an employment market where 'supply and demand' is already creating issues around attracting talent, the focus on finding and retaining great staff is even greater.
 [You can read more about our thoughts on 'The Great Resignation' and the impacts we believe it will have in the Hunter Valley here ]
So, what strategies can you implement to help you secure top talent and keep them as valued team members long-term? Here we've made some suggestions.
Recruit right in the first place.
Of course, we are going to say this. With over 15 years of experience offering recruitment services in Maitland, Newcastle and the Hunter Valley we know the value of finding the right fit for the right role.
Clearly articulating your expectations of the role you are advertising and communicating that effectively in the job description  – with the appropriate pay scale to match – and following this communication throughout the interview process is crucial.
Looking at motivation, development opportunities, and the outlook of your candidate will further help you identify a future employee who can grow with your company – someone who will become highly productive and a part of your company's ongoing success.
Onboarding and engagement.
Finding a fantastic employee doesn't stop at the signing of the job offer. The need for thorough onboarding is very real. Nobody wants to start a new job and have no idea what they are doing. Streamlined systems and processes to help your team understand their role, workplace expectations and policies unique to your organisation are invaluable.
On-going employee engagement is equally important. An engaged employee is a happy employee and therefore much more likely to stay.  LinkedIn's Global Talent report notes that 77% of the companies surveyed for the report focus on positive employee experience to increase retention.
Training and career progression.
When looking for great people you need to be able to see potential. Is there a skill gap that can be addressed with a training program or mentoring? A great attitude and the willingness to learn will go a long way in contributing to a high-functioning team and positive workplace culture.
Or, are you missing internal promotion opportunities for current team members because you aren't offering regular training and development? So often employees just need a little encouragement to thrive.
Of course, turnover is inevitable and if you'd like to discuss an effective recruitment process built just for your business, we'd love to hear from you. Start a conversation with Hunter Recruitment Group today.