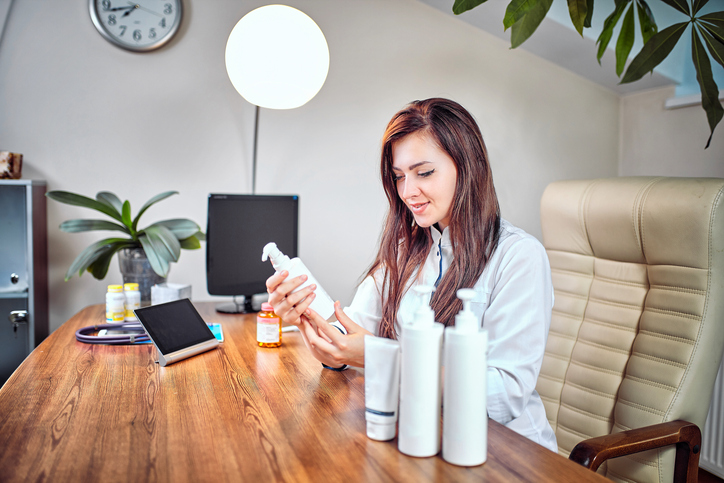 Role is suited to amazing communicator with a background in Beauty Therapy
Fantastic career opportunity for skin care professional to move into product development
Influence the industry and be apart of global product innovation right here in the Hunter
As Product Manager, you will step your clients through the end to end creative process. This is a role suitable for someone with a background in beauty or cosmetics, who is tech savvy and has a solid understanding of the skin, skin conditions and appropriate treatments.
The Role:
Reporting to the Managing Director, some of the key responsibilities of this role are:
Communicating with new and existing clients
Managing projects using industry specific software and Excel.
Working with client and formulator to bring the idea to life
Liaising between the client, laboratory and formulator
Managing the sample process
Getting client feedback and working with the formulator to perfect the formula.
Finalising formulations and manufacturing procedures for pre-launch and production
Be at the forefront of the latest ingredients and technology trends in the industry
Managing multiple deadlines
About You
This role will provide you with the opportunity to demonstrate your exceptional communication skills and your understanding of skin care treatments and skin conditions. You will form part of a dynamic and results-driven team, motivated to bring clients' ideas to fruition. To successfully fit into this team you will have:
Relevant qualifications and established understanding of skin care and treatment
Exceptional customer service skills
Proven experience within the beauty and skin care industry
Ability to work in a cross-collaborative team
Self motivated, highly organised and comfortable working with deadlines
If you're ready to expand your horizons, we would love to hear from you. Please apply by submitting your resume and cover letter detailing WHY you are the right person.
Be creative and really sell yourself. Part of the recruitment process for shortlisted candidates will be a video interview.
For a confidential discussion please feel free to call our office on 4936 6537 to speak to one of our consultants.